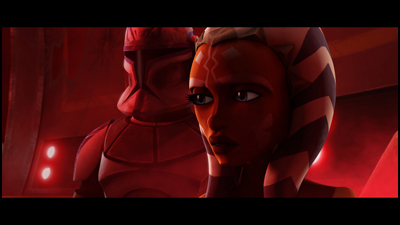 Disney & Lucasfilm have announced that the Star Wars: The Clone Wars cartoon series is officially wrapping up. (Some new "bonus" content is still on the way, as they'd already been working on stories beyond season 5. Whether the new content will be direct-to-DVD/Blu-ray or posted online, we're not sure yet.)
In any case, the news makes me reflect on an entire chapter of my life. Even though I never worked on the actual TV show, I often felt like I was a part of the larger Clone Wars family, even if just in some small way. I spent a pretty big chunk of the past few years working on Clone Wars related projects for Lucasfilm: several seasons of drawing, coloring & lettering Clone Wars web-comics, StarWars.com features (kids' puzzles & games, drawing tutorials, book covers, eCards, etc.), the Klutz kids' activity book Draw Star Wars: The Clone Wars, Topps Clone Wars sets (plus Clone Wars base cards for the Star Wars Galaxy series), the official Star Wars Celebration V badges (half of which were Clone Wars characters), two Clone Wars themed Celebration art prints... the list goes on. I know that when I look back on the early parts of my freelance career, I'll always associate it with the Clone Wars (and proud to do so).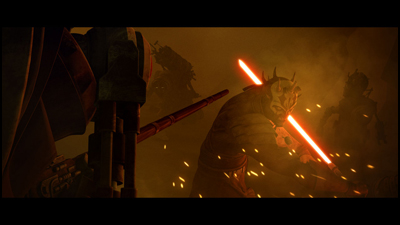 While I've already started expanding into other creative areas beyond Lucasfilm (such as my new fantasy roleplaying game 'Blade Raiders'), I will always look back on my time working on Clone Wars projects very fondly. I'm lucky to have worked with and become friends with so many generous and talented people. The Clone Wars brought us together. I'm thankful for the opportunities I've had thus far, and I hope they continue. I hope my days of doing art for Lucasfilm aren't over... But I know it's a time of great change at the House of Skywalker, and we all must look to the horizon with optimism and hope.
I also need to give a big THANK YOU to Dave and his entire crew for all their incredible work on the show. Every week I looked forward to new episodes, and they always reached higher and outdid themselves. In fact, the last couple story arcs in season five had some of the greatest Star Wars moments of all time, in my opinion – up there with Original Trilogy stuff. :) And, of course, Ahsoka... When I was a kid, I said my favorite character was Luke. When I was in my 20s, I said my favorite character was R2-D2... Now, I'd have to say it's Ahsoka. What a character, and what a journey.
One chapter ends, another begins. It's sad to see the show come to an end, but I'm happy it existed as long as it did (and is going out on such a high note), and I'm forever grateful to have been a tiny eensie weensie part of the saga of The Clone Wars.