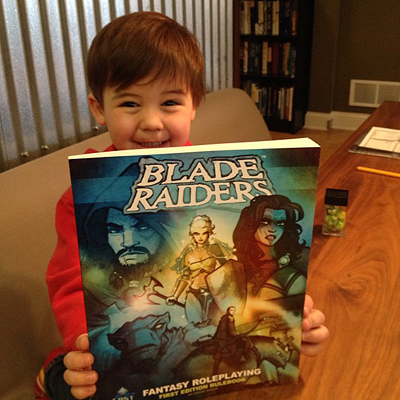 My nephew Bowie with the first paperback copy of BLADE RAIDERS (even though he can't read). :)
I just got the first batch of books back from the printer and there will be many more batches coming over the next few weeks. I'll likely be shipping them one pile per week, as they arrive (the Kickstarter supporters will be first, as they've been waiting the longest). Keep an eye on BladeRaiders.com and the official Blade Raiders Twitter for regular updates, news, etc.
And of course, if you haven't already grabbed a copy of the BLADE RAIDERS rulebook, well, what are you waiting for? Now's the perfect time – free shipping and a free PDF when you buy the paperback! :) Click here to order.