I'm selling the 18 original inked drawings that I created for Topps' Star Wars Illustrated: A New Hope "One Year Earlier" subset. Each drawing is on 8.5"x11" cardstock and comes with a matching color print of that piece, as well as the original thumbnail sketch (roughly 3"x4"). Prices and availability are listed below. Interested buyers, please contact me at grantgoboom@gmail.com.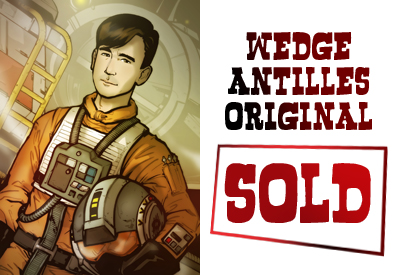 Wedge: SOLD!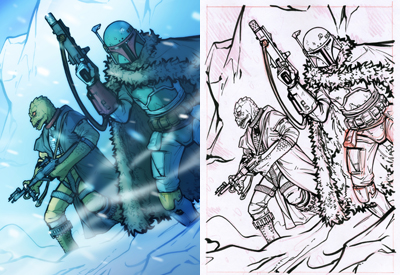 Bossk & Boba Fett: $150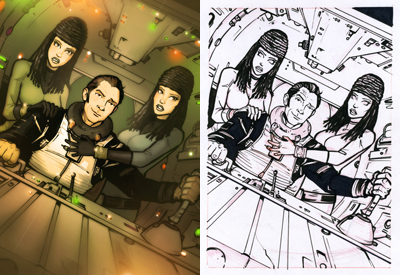 BoShek & Tonnika Sisters: SOLD!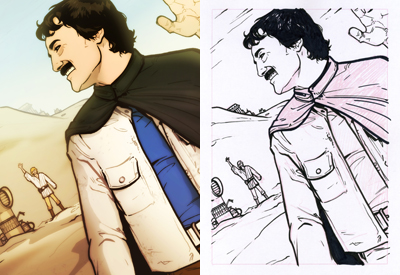 Biggs Darklighter & Luke Skywalker: $50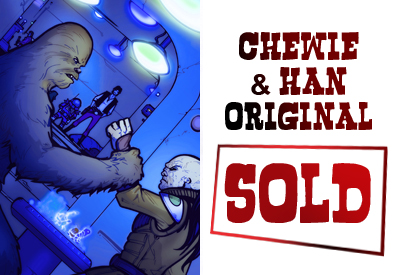 Chewbacca (w/ Han Solo in background): SOLD!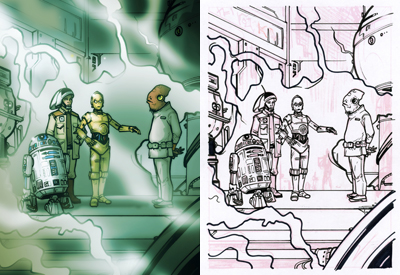 Droids w/ Captain Antilles: SOLD!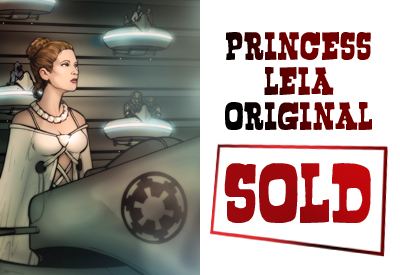 Princess Leia in the Imperial Senate: SOLD!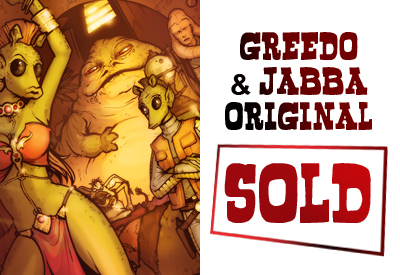 Greedo in Jabba's Palace: SOLD!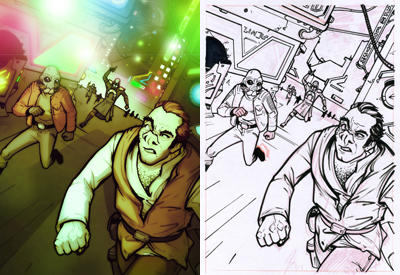 Dr. Evazan & Ponda Baba on 1313: $50

Tarkin & Motti: SOLD!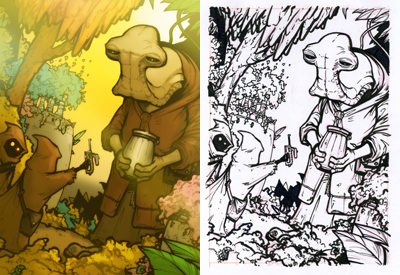 Momaw Nadon & Jawas: $50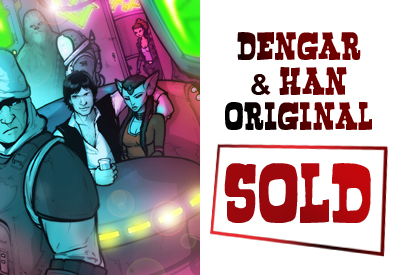 Dengar & Han Solo (w/ Chewbacca in background): SOLD!

Darth Vader & Stormtroopers: $150

Obi-Wan Kenobi & Qui-Gon Jinn: $100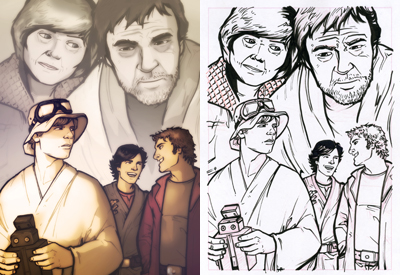 Uncle Owen, Aunt Beru, & Luke w/ friends Windy & Deak: SOLD!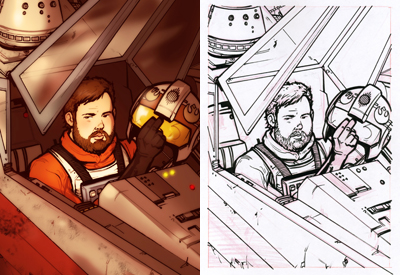 Porkins: $50

Tarkin w/ his wife: $50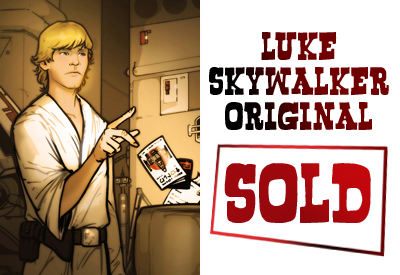 Luke Skywalker: SOLD!